Each of our
full-service menus
is custom-designed
for you.
Click on the menus below for
a little inspiration
We seek out exceptional produce from artisan
suppliers & food heroes who specialize
in seasonal, traceable, organic, wild, foraged &
rare breed varieties. We serve up honey from
local beekeepers, & even some veggies, herbs
& edible flowers that we grow ourselves.
Our dishes are not overly fussy or complex
for the sake of it. We let the ingredients shine
through. Your menu will be fully tailored for
you & styled to suit your event.
CANAPÉS
& MINI DISHES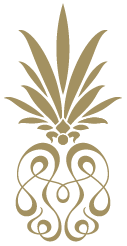 CANAPÉS
---
LAND
Thai chicken wafers with coconut tuille
Chicken parfait with orange zest "marmalade" & chicken crackling
Smoky chipotle duck tacito with barbequed sweetcorn salsa
28-day aged beef carpaccio with Parmesan cracker, smoked celeriac, rocket
Sticky lamb belly with crispy noodles
---
SEA
Little Devon crab claw doughnuts
24ct gold baked baby potato with Exmoor caviar
Prawn vinaigrette rice paper rolls with avocado & citrus dressing
Organic salmon ceviche in crisp salmon tartlets
Scallops wrapped in angel hair with sea vegetables
Lobster roll
Potted shrimp flowerpots
MINI DISHES
---
LAND
Braised short rib of beef topped with mac n' cheese
Moorish spiced lamb cutlets with burnt aubergine & freekeh tabouleh
Mini onglet steak frites with béarnaise sauce & baby watercress
Seared chicken Caesar with a crisp egg, avocado & chicken crackling
---
SEA
Cod loin with salsa verde, crushed new potato, kale & Jerusalem artichoke
Hand dived scallops on celeriac cream with pancetta crisp
Miso glazed organic salmon with baby bok choi, dulse seaweed,
edamame, soba & pickled vegetables
Seared Madagascan prawn cocktail with crushed avocado, gem hearts
& Bloody Mary dressing
STREET FEAST
---
LAND
Pulled beef brisket on milk buns with celeriac remoulade
Crispy duck bao with Asian slaw
Reuben sandwich with homemade pastrami, Swiss cheese & our own sauerkraut
Southern fried organic chicken popcorn with corn bread & ruby slaw
Barbequed pork sliders with crackling & mop bucket sauce on Brioche buns
---
SEA
MSC sustainably caught pollock in beer batter with chips,
crushed peas & tartare sauce in "newspaper"
Fish dogs – Rare's gourmet MSC haddock fish finger sandwich
Lox & cream cheese slider bagel made with Hansen Lydersen smoked salmon
Spicy shrimp & som tam burger on a black bun
All of our menus are created uniquely for your event
These dishes are not set menus but are here simply here to whet your appetite
download
BOARDS
& SHARING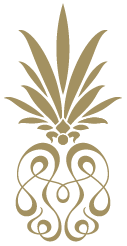 BOARDS & SHARING STARTERS
---
ARTISAN CURED MEATS & CHARCUTERIE
British artisan charcuterie selection including Trealy Farm fennel salami,
Breaola, smoked duck breast, fennel salami, capreolas Devon smoked mutton, served with
toasted & griddled crostini, Noccialera & smoked Cerignola olives, rocket pesto &
served with crunchy market baby vegetables, borlotti bean ragu, pickles & cornichons.
---
FISH & SEAFOOD
Rare's gin & tonic house cured salmon, Hansen & Lydersen smoked salmon with caper,
lemon & parsley salsa, smoked mackerel pate, devilled crab, native oysters,
garlic & herb marinated anchovies served alongside caperberries, blackstrap molasses
& pinhead oat soda bread.
---
MEZZE BOARD
Spinach & feta boreki, kibbeh, moutabel, Stuffed vine leaf dolmades smoked humous,
Greek style split pea dip, babab ganoush, rosemary scented cannelini bean dip,
charred Mediterranean vegetables, smoked almonds, Teff & buckwheat pilafs Noccialera
& smoked Cerignola olives, Artisan breads, flatbreads, crostini & black olive grissini.
BOARDS & SHARING MAINS
---
LAND
Truffle roasted corn fed chicken with mash potato & gravy
Whole roast Sirloin of Beef with watercress served on a board with béarnaise
& peppercorn sauce, horseradish and triple cooked chips with
a heritage tomato and basil salad
Whole boned roasted suckling pig porchetta rolled with garlic & fennel
with mostarda di frutta & rosemary polenta chips
Lamb kofte, cumin scented lamb cutlets, stuffed vine leaves & olives, baba ganoush,
our own homemade taramasalata with radish & baby artichokes
---
SEA
Thai-style king prawns on lemongrass skewers
Our own hot smoked organic whole salmon trout on a bed of samphire
& sea aster with homemade mayonnaise
Roasted cod loin, chorizo & pomodorini tomato
All of our menus are created uniquely for your event
These dishes are not set menus but are here simply here to whet your appetite
download
BBQ,
STATIONS &
INTERACTIONS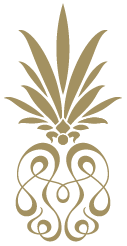 BBQ'S
---
LAND
Chicken & corn kefta with roasted pepper salsa with pistachio
Slow cooked smoky barbequed brisket
Barbequed 5 spice Gressingham duck breasts with hoi sin dressing
Butterflied leg of lamb with rose & ras el hanout with harissa spiked green lentils
Roast peppered fillet of beef with horseradish sauce
---
SEA
Garlic & lemon tiger prawns
Grilled mackerel & chermoulah with green bean & preserved lemon
Banana leaf parcels of sea bass with Asian pesto
Grilled bream & harissa with coriander, cauliflower "couscous"
BUFFETS & STATIONS
---
"ZOTTO" STATION
Peashoot, mint & pea
Porcini & truffle
Prima Vera vegetable
Risotto, Farro-sotto or Orzotto theatrically served from a whole wheel of Parmesan
Ramsons, nettle & wild asparagus
Butternut squash, pine nut & Gorgonzola
Zucchini, rocket & organic Sicilian lemon
---
BUILD YOUR OWN TACO BAR
Chicken pibil
Cajun fish with lime chili & coriander
Calabaza with soft cheese & caramelised seeds
Hearts of palm & avocado salad
7-hour slow cooked pork with mop bucket sauce
Pico de gallo
Toasted corn salad
Guacamole
Sour cream
Heritage tomato salsa
---
BANH BAO STATION
Indonesian prawn crackers
Summer rolls with dipping sauce
Five spiced duck
Sticky pork belly
Miso roast organic salmon
Korean bulgogi chicken
Betel leaf & lemon grass beef
Larb Tofu lettuce rolls
Sweet potato & Thai vegetable curry
Kimchi & pickles
Sriracha, chili jam, hoi sin sauces
Sweet baby cucumber with cloud mushroom
Green papaya som tam salad
Seaweed & sesame salad
Soba noodles with shitake & edamame with ponzu & furikake
All of our menus are created uniquely for your event
These dishes are not set menus but are here simply here to whet your appetite
download
LUNCHES
& DINNERS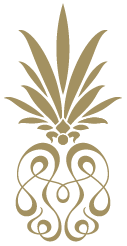 LUNCHES & DINNERS STARTERS
---
LAND
Crispy duck salad
Ham hock terrine with soft-boiled egg & frisée
Chicken liver parfait with cornichons, heritage tomato chutney & sourdough toast
Trealy farm bresaola with rocket & parmesan
Caesar salad with chicken crackling & crisp quails egg
Vitello tonnato
---
SEA
Cod cheeks with tartare sauce
Prawn cocktail with seared prawns, avocado & gem lettuce & Bloody Mary dressing
Hand dived seared scallops with pea puree, crisp pancetta shard and pea shoots
Cromer crab, green apple & agretti salad
Devilled sprat whitebait with aioli
LUNCHES & DINNERS MAINS
---
LAND
Crispy confit duck leg, French bottled peas & creamy mashed potato
Grilled chicken breast with Judion beans, flat parsley datterini & chorizo
Lamb rump with vanilla braised chicory & sorrel pesto
Pork belly with ginger & star anise, pak choi, edamame & buckwheat soba
Roast Sirloin with fries, field mushroom, watercress & béarnaise
Charcoal spit-roasted Moroccan-spiced whole lamb with smoked aubergine,
couscous, maftoul, mograbiah, sour cherry & caramelized onion
Double chop of salt marsh lamb with Café de Paris butter with champ & broad beans
Scented quail, biberli cacik peppers roast potatoes with chili & preserved lemon
Lightly smoked Goosnargh duck breast, casserole of bottled peas,
confit leg & duck fat roast potatoes
---
SEA
Certified Hastings landed Dover sole with black butter & capers
Sustainable Scottish farmed halibut poached in olive with braised gem lettuce
& crushed caper & dill-spiked Jersey potatoes
Land-farmed turbot with artichoke puree, flower sprouts & macadamia
Bream with mango & green papaya som tam
Homemade Catalan hake & mussel fish stew
Spiced buttermilk coley with baby spinach & urid dhal
DESSERTS & MINI PUDS
---
Pistachio & olive oil cake with roasted rhubarb (V / DF)
S'frappole with Frangelico cream & berries (V)
Chocolate salt caramel tart with corn cream & toffee popcorn (V)
Lemon panna cotta with Grappa & fresh raspberries (GF)
Forbidden black coconut rice pudding with fresh mango (GF / VEGAN)
Dark chocolate & blood orange Jaffa cakes (V)
Tiramisu (V)
Sicilian lemon meringue tart (V)
Black forest gateaux (V)
Rhubarb fools with pistachio pashmak (V)
"Hashcake" (V)
Raspberry & almond trifles with popping candy (V)
Chocolate chunk ice cream sandwiches (V)
Moorish almond & cinnamon citrus cakes (GF)
Our own gelo-lollies covered in Belgian chocolate with almond brittle,
salt caramel, fig & honey, raspberry ripple, banana chocolate flavours etc (V / GF)
Jellies – Gin & tonic, Summer cup, elderflower & cucumber (GF / DF)
Chocolate amaretto pots with sesame brittle (V)
Italian meringue-topped laser-cut egg shell filled with
Alphonso mango crème diplomate & passion fruit "yolk" served in an egg cup
with caramelized pineapple & lime leaf soldiers (V / GF)
Lavender scones, organic jam, berries and clotted cream (V)
Paradise bars (V / GF / DF)
Sorbet filled fresh fruits (GF / DF / VEGAN)
Fruit boards (V / GF / DF)
All of our menus are created uniquely for your event
These dishes are not set menus but are here simply here to whet your appetite
download
VEGAN &
VEGETARIAN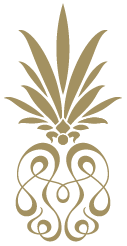 VEGETARIAN CANAPÉS
---
Beetroot macaroon with goats cheese, heritage beets, manuka honey
Caramelised shallot tart with goats curd, pine nuts & thyme
Cheddar beignets with Piquilio dressing
Turmeric cauliflower "rice" with tandoori paneer & pickle on a little papadam
Organic Godminster cheddar Welsh rarebit toasts with crab apple & chili jelly
Smoked quail eggs with Highgrove mustard mayonnaise (GF)
VEGETARIAN STARTERS
---
Kabocha soup served in mini pumpkins (V)
Roast aubergine, herbed wafer, ricotta mousse & charcoal mayonnaise
Burrata with baby beets, treviso, & gold pecans
Ewe's curd-stuffed courgette flowers with fennel sherbet
Roasted pepper Piedmontese
VEGETARIAN MAIN
---
Kabocha squash ravioli with burnt hazelnut cream & crisp sage
Roasted Italian vegetables, braised Castellucio lentils & polenta with
sorrel pesto & zucchini chips
Salt & ash baked celeriac, saffron potato cake, cavolo nero braised with fennel seed
Fennel, sweet potato & cherry tomato gratin
Baked blue cheesecake with heritage beetroot & London honey
Grilled courgettes, burratina & fregola
VEGAN CANAPÉS
---
Black bamboo cones of miso eggplant
Spicy miso broth shots
Oyster leaf tempura with tamari yuzu dip
Tofu "scallops" angel hair with wasabi (eggless) "mayonnaise"
Crispy miso bean curd with kimchee
Maki rolls with avocado, gari & kelp caviar
Kohlrabi summer rolls with bean-shoots, shiso leaf & yuzu salad
Coconut roasted Brussels sprouts with gomashio
VEGAN STARTERS
---
Asparagus, avocado & edible flower salad
Cold pressed British rape oil dressed leaves, roasted pumpkin,
Kentish hazel nuts and parsnip tangle
Broad bean, roast pepper & tomato bruschetta trio
Falafel, freekeh, tabouleh, cumin & rosewater carrots & green tahini
Vegan Gyoza with tamari citrus dip
Roast squash, sage & hazelnut barley-zotto
Spring rolls with lettuce wraps, mint & citrus dipping sauce
VEGAN MAINS
---
Cauliflower steaks with salsa verde summer farro salad
Organic pale miso-roasted aubergine with gai lan & baby bok choi,
mango & soba noodle
Soca pancakes, caponata, marmara tapenade with orange thyme and saffron dressing
Marmite of artichoke & fennel with Moroccan lemon, fresh basil oil
& barley jeweled couscous
Heritage cauliflower & romanesco, gobi masala with cauliflower pakora & pea pilau
Paper dosa with sambal & coconut chutney
All of our menus are created uniquely for your event
These dishes are not set menus but are here simply here to whet your appetite
download